Post by Bogatan on Feb 5, 2010 21:47:32 GMT
I guess this is the best place to do this not really a proper review just a comparison of the 2 versions. For purposes or identification the original I'll be calling Convoy, the reissue Prime.
Both of these are straight out of the box with no added stickers.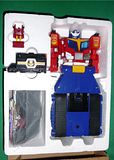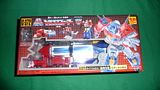 The Convoy I own was a store display sample type thing so no outer box but the arrangement was the same as the other MM bases more or less in robot mode. For the reissue Takara opted for an earlier box design. Screams Optimus Prime to me which I guess was the point and the reason I renamed it.
Right-o! Robot mode. I assume everyone knows that Convoy here was basically the definition of a brick. 6 points of articualtion. 8 if you include the toes. if you don't, which I think is sensible, then there is no articulation below the waist. You could argue PMOP has fewer points of articulation, but if it does PMOP did a lot more with what it had. Anyway the main difference between the releases is the the white plastic on Convoy becomes Silver on Prime which further reinforces the Prime appearance. The odd thing is that in the leaflet that came with Convoy, Convoy is shown with the silver parts, so Takara must have made the change quite late on to go with an Anime accurate colour scheme.
Prime comes with a lot of paint apps that are included on Convoys sticker sheet. Because of this the sheets are very different.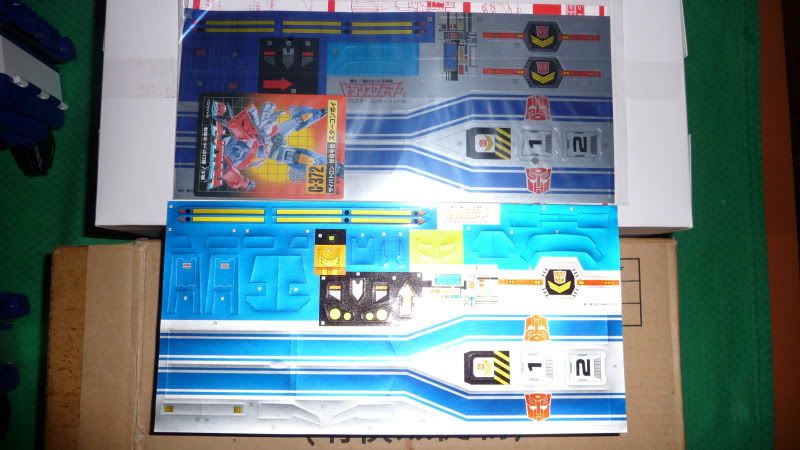 The best example of this is on the awesome Micromaster Hot Rodimus.
Convoys HR is totally plain all its detail comes from the sticker sheet apart from the silver face. Having to put 5 or more stickers on a micromaster seems a little crazy to me. Primes HR comes fully painted.
I can sort of understand the choice to go for white in robot mode, but in space lorry mode I think the white looks, well silly. Even the front grill is white.
I'm skipping base mode. It's not that I don't like it, I just don't get it and theres no additional big changes between the releases.
I really don't know which I prefer. Probably the reissue, mostly for the paint apps, but I like the white of the original just because it makes the toy feel less like just another Prime toy. Even though its anime Prime colours, you don't get that applied to the actual toys. Just this and G2 Hero Prime oh and WST andG1 prime repaints.
Andy