Post by Philip Ayres on Jun 9, 2018 10:25:45 GMT
Some decisions need to be made relating to the house and my disability.
For those who don't know, and there might be someone, I suffer from a neuromuscular condition called Charcot–Marie–Tooth disease (CMT)
en.wikipedia.org/wiki/Charcot%E2%80%93Marie%E2%80%93Tooth_disease
The muscles in my body are wasting away limiting the amount I walk and stand, affecting my coordination and a hos of other things.
Stairs are becoming a problem. Down is almost always on my backside, up ...... is frequently a struggle, especially when tired and in pain.
So we looked at having a stairlift put in a few years ago but for various reasons including angle of stairs and how I sit, this isn't terribly practical. However the issue has moved on a bit so this week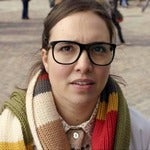 We have a number of options:
1) Do Nothing
Not really an option. At some point I will be unable to climb up the stairs and the bathroom, only loo in the house and my bedroom are upstairs
2) Extend and/or modify downstairs to include a bedroom and bathroom
Possible, but will need money. Conservative estimate £30K
3) Have a through the floor lift fitted.
As suggested by the OT above. Not even on our list of possibles before this week. This could be done from library up into bedroom but the details are a bit sketchy as to where and how much space it would take up in both rooms. Someone coming out to talk to us soon. We believe, thanks to getting Employment Support Allowance (ESA), I would be eligible for a Disabled Facilities Grant (DFG) to help meet the cost. It would affect the value of the property and would probably need putting right before we sold and moved.
4) Move to a Bungalow
Long term this is probabkly the best option. Short term it's beyond our financial reach. There are lots of bungalows locally but finding one big enough for all 3 of us and what we (I) own will be difficult. Liz's Mum & Dad live in a bungalow nearby and that's not big enough.
At the same time we've got issues arising from my mobility. The amount of time I'm out on the days I manage to get out is plummeting, I'm getting tired and in pain a lot quicker. The condition is "use it or loose it" so I'm reluctant to give up trying to walk. I have a manual wheelchair but I'm unable to self propel: it's main function is to live in the back of the car and rescue me when I need it and am unable to walk.
At some point I will need an electric wheelchair to use when I go out and we will need a new car that can fit one. Friends of mine in London have been singing the praises of the Motability scheme which I think we will look at.